Download Scene Composer & Viewer (Windows Installer)
An article explaining the implementation can be found on gamedev.net.
Video Demonstration
Screenshots
---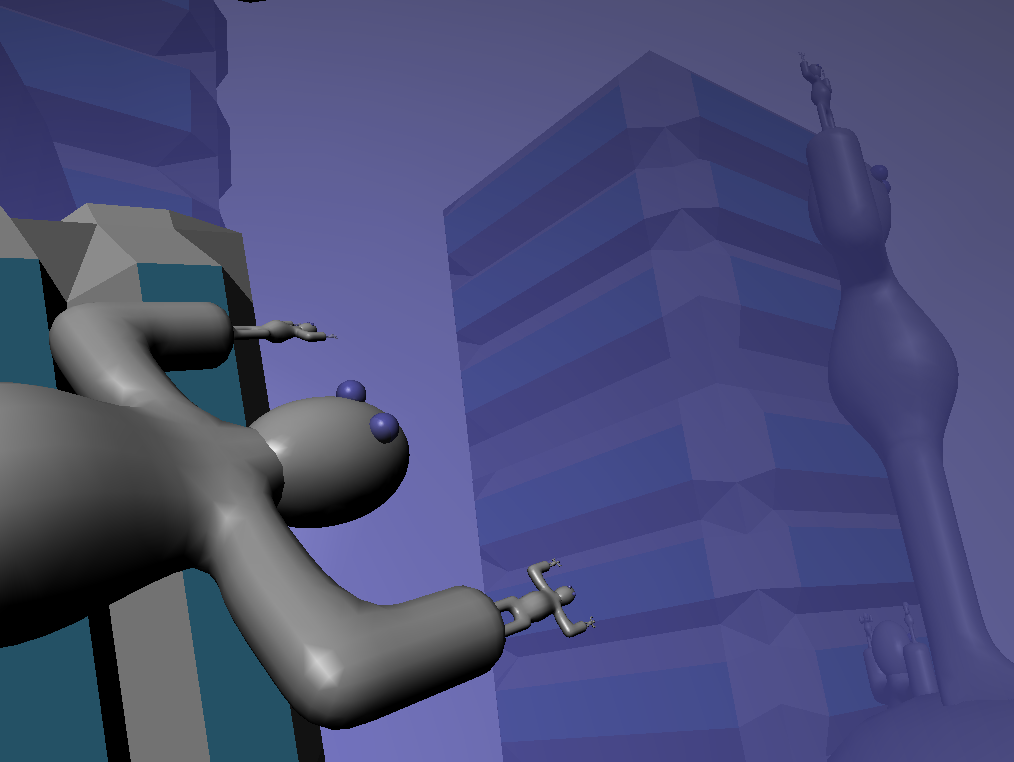 A more complicated scene with solar systems, planets, cities and people. New galaxies can be found in the eyes of the people.
---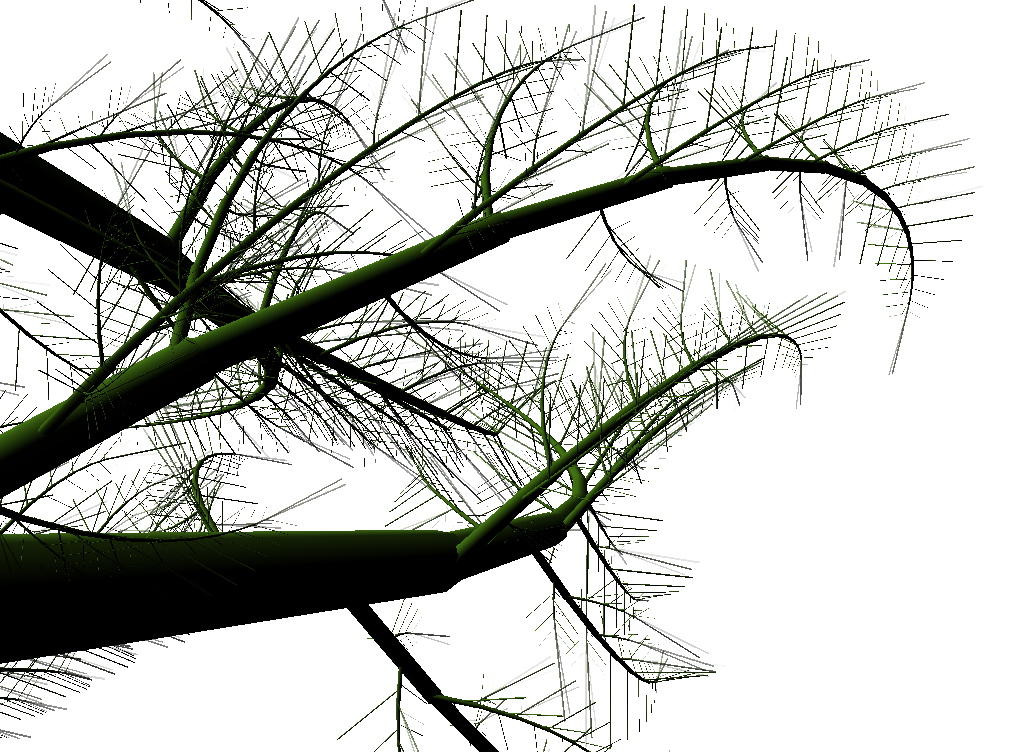 An adaptation of the classic fern fractal within this dynamic scene graph system.
---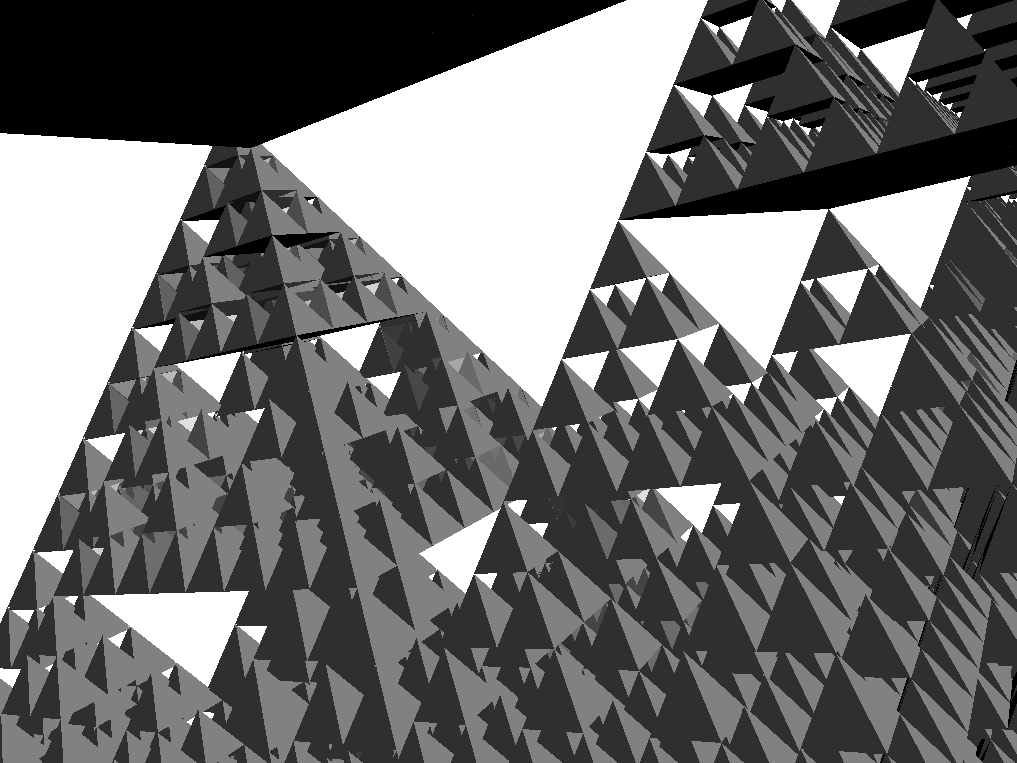 Sierpinski's Gasket in 3D.